About
The collaboration between European Technological Facilities and Industry has been seminal for the realization of unprecedented scientific endeavors, like the LHC, EU-XFEL, ESS and ITER, that have recently projected Europe to an undisputed position of worldwide leadership. The AMICI H2020 project is charged by the European Commission with the challenging task of building the conditions for consolidating and exploiting such collaboration to strengthen the capabilities of European companies to compete on the global market, not only as qualified suppliers of components for accelerators and big superconductor magnets, but also in the development of innovative applications in advanced sectors such as healthcare and space.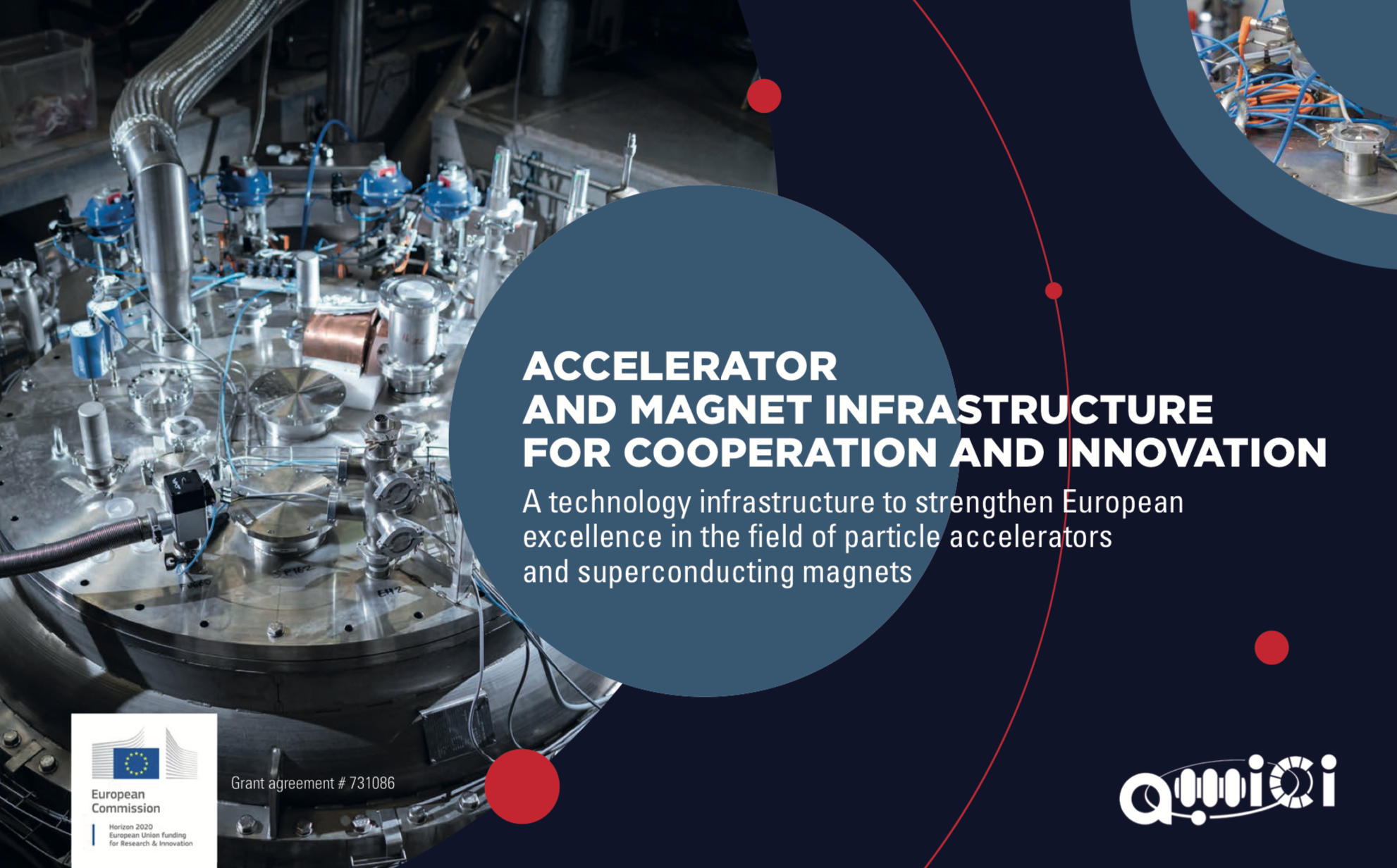 More details in ABOUT section.
Events
The AMICI-I.FAST WP13 Workshop on Platforms for characterisation, treatments and test of materials will take place in Orsay, France (FR) from 22nd to 23rd June 2023.
The AMICI ETIAM Workshop on Vertical SRF Cavity Testing will take place in DESY from 14th to 15th September 2022.
We are delighted to invite your company to participate as an exhibitor to the 11th International Particle Accelerator Conference (IPAC'20) to be held at the Parc des Expositions in Caen, Normandy, France on May 10-15, 2020. Please save the date!
The AMICI Third Annual Meeting will take place in Paris-Saclay from 8th to 10th October 2019.
The AMICI Second Industry Forum will take place in Brussels on 17-18 September 2019.